New for FUJIFILM X Mount
The 23mm F1.4 DC DN | C and 100-400mm F5-6.3 DG DN OS | C are now available on X Mount.
Learn More
Experience the

I

series difference
Modern performance meets timeless design in these premium primes for photography and filmmaking.
Jump-start your I series collection. Save $75 per lens when you buy three or more — up to a total savings of $525 for purchase of all 7 lenses. Build a custom kit or select the bundle that fits your needs. Explore the bundles below or see your authorized SIGMA dealer to learn more.
Find a Dealer
A Norwegian Travel Adventure
Picture-perfect prime lenses in a light, portable package.
Join SIGMA Ambassador Liam Doran on yet another stop through Norway's brilliant backcountry, and see how I series lenses — like the 20mm, 35mm and 65mm F2 DG DN | Contemporary — deliver outstanding performance on the go.
Learn More
Photo by Jack Fusco
High-Speed Bundle
20mm F2, 35mm F2, and
65mm F2 DG DN | C
From ultra-wide to short telephoto, take advantage of fast F2 apertures for excellent low light performance and depth of field control.
Photo by Jim Koepnick
Portrait Bundle
35mm F2, 65mm F2, and
90mm F2.8 DG DN | C
Family photo or professional headshot, create detailed, shallow-depth-of-field portraits with these versatile focal lengths.
Photo by Anabel DFlux
Essentials Bundle
24mm F2, 35mm F2, and
65mm F2 DG DN | C
This trio of popular focal lengths features fast F2 apertures for photography or filmmaking in any lighting conditions.
Photo by Darren White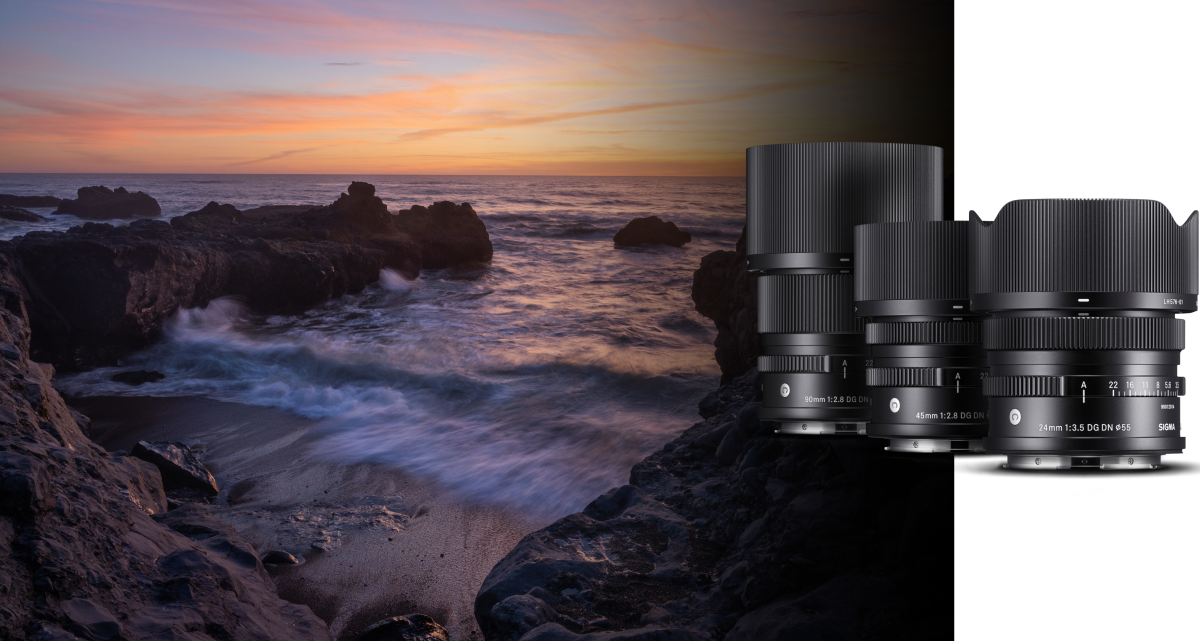 Travel Bundle
24mm F3.5, 45mm F2.8, and
90mm F2.8 DG DN | C
Pack light with this ultra-compact trio of lenses, perfect for landscape, street, and portrait photography on the move.